The Center for the Book in the Library of Congress invites people of all ages to discover the fascinating people, places and events that await you whenever you read.
Library of Congress Literacy Awards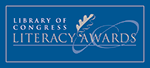 Through the generosity of David M. Rubenstein, the Library of Congress Literacy Awards recognize and support organizations that have made outstanding contributions to increasing literacy in the United States or abroad. The Literacy Awards program encourages the continuing development of innovative methods and is intended to draw public attention to the importance of literacy. The program was established in 2013 and is administered by the Library's Center for the Book.
The 2018 application period is open. Apply Now!
National Ambassador for Young People's Literature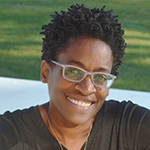 National Ambassador for Young People's Literature Jacqueline Woodson is the sixth writer to hold this position, which is co-sponsored by the Library of Congress, the Children's Book Council and the Every Child a Reader foundation. Her theme is "Reading = Hope × Change (What's Your Equation?)"
Read more
The Technicolor Adventures of Catalina Neon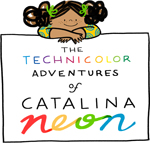 "The Technicolor Adventures of Catalina Neon" is a bilingual, illustrated poem created by U.S. Poet Laureate Juan Felipe Herrera and artist Juana Medina. This poem will feature contributions by second and third grade students and their elementary school librarians from across the country. We invite you to participate and help tell Catalina Neon's story.
Read more
Festivals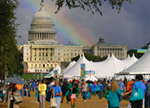 The National Book Festival is the Library's annual celebration of books and reading. Authors from across the country entertain participants with insights into their work.
Other book festivals and literary events are held nationwide. There is probably one near you.
Find a festival near you
Books Online and Suggested Reading Lists
Throughout Read.gov, you will find classic books for readers of all ages that have been digitized for online reading, as well as lists of suggested titles that may be obtained at your local library.
Braille Literacy
The National Library Service for the Blind and Physically Handicapped makes it possible for Americans living with visual impairment to enjoy a good book, magazine and even music scores. Read More
YRC Presidential Challenge
Find out more about the Young Readers Center Presidential Challenge.
Books That Shaped the World
After opening the conversation on the books that shaped America, we're developing a new list of great books that have affected the world throughout history. You can help us choose the books that will go on that list by taking a short survey.
Take the survey (external link)
Letters About Literature
Is there a favorite book or poem that changed your life? Why not write to that author and tell him or her just how important it was? Letters About Literature, sponsored by the Center for the Book in the Library of Congress, encourages students to write to authors. Winners receive national recognition.
Author Webcasts